Do Mice Pee? (I Explain Everything About Mouse Pee!)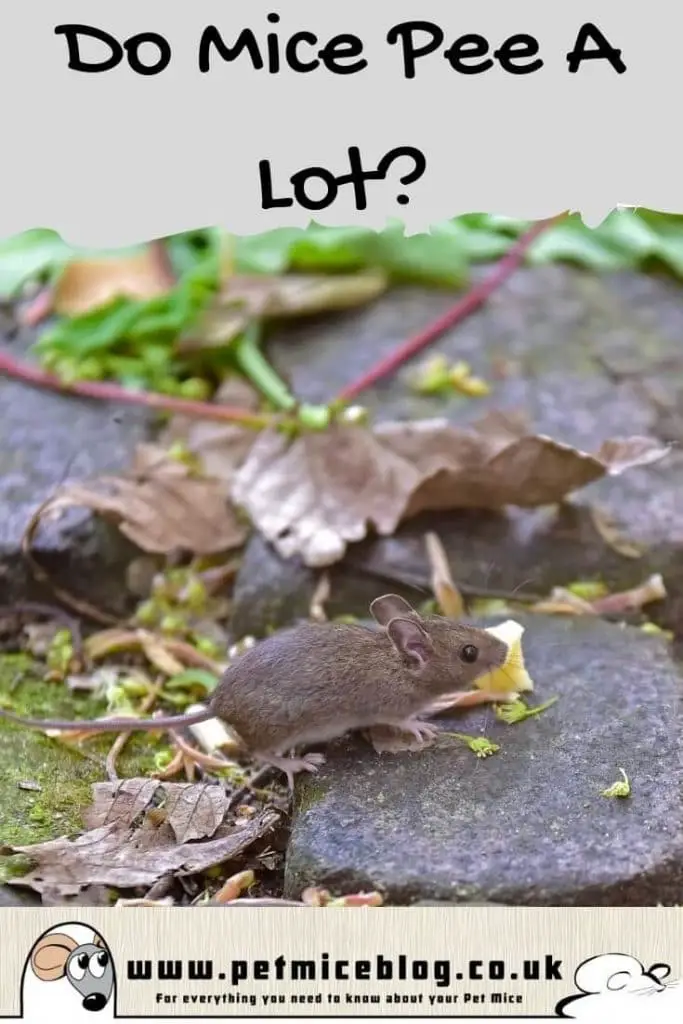 Do mice pee? It might seem like a silly question with an obvious answer, but this is something I get asked from time-to-time to be honest.
I guess I'm used to mice and pets in general, so maybe I've forgotten how foreign and different pets can be to people who have never had any.
But either way, if you're here you're probably looking for an answer to this question too – so, yes, mice do pee.
A lot in fact!
Mice urine in one of the main indications that someone has wild mice coming into their home. And for fancy mice owners, it's something we deal when cleaning out our cages every week.
So, I'm very familiar with mice pee. It's not something I go around boasting about, but after owning dozens of mice over the last few years I feel qualified to answer all the questions you may have about mice pee.
Does Mice Urine Smell?
Mice pee does smell, yes. It's not as bad as some animals, like cats for example. It's not a really strong smell, probably due to the fact that they pee small amounts and often, so there isn't a pool of urine like a bigger animal would leave.
But there is definitely a certain smell to it that you start to recognize if you own mice or have them urinating somewhere in your home on a regular basis.
If you have pet mice it's enough to clean their cage and change the bedding once a week to keep the smell to a minimum.
I wrote an article with loads of tips about keeping a mice cage from smelling here if you're interested.
I've also covered how to clean up mice urine before leaving no trace or smell behind if you're having problems with mice in your home.
What Does Mouse Urine Look like on Carpet?
I get asked this a lot too. You see, if people think they have mice getting into their homes and see spots of damp on the carpet they think I can identify it against other wet stains because I keep mice.
The answer to this question is that mice urine just looks like wet patches. The way most people identify it as being mice pee is because there are mice dropping nearby too. That's a dead giveaway.
But you can also tell by the smell once you are familiar with it. Either way, look for all the signs that you have mice in your home, don't just guess that small wet patches are mice pee.
Is Mouse Urine Harmful to Humans?
Wild mice can carry diseases that are transferable through their urine, feces, and saliva. I don't want to scare you, I've never heard about someone getting sick from coming into contact with any fluids mice left behind, but it's something to be cautious about.
If you see mice pee on your floors you need to get the gloves on and give it a thorough clean as soon as possible.
Same with pet mice when you're cleaning out their cage. Always wear gloves, scrub things and rise with clean water, use new bedding, and don't let anything come into contact with your skin.
It's better to be safe than sorry!