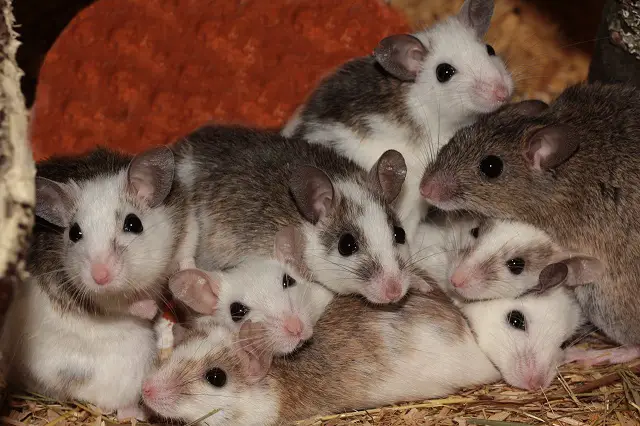 Giving your pet mice a name that is cool, suits them, and everyone will think is fun and interesting is a hard thing to do.
I have had loads of different names over the years for my mice, and always want a new name I have not used before. So I decided to list as many names as I can think of that you can use to name your pets.
Check out this massive list of cute mouse names. If you have any names to add to the list I would love to hear them. I will even add your name to the list and give you a shout out!
Cute mouse names
A
Male Names     Female Names
Alfie                   Annabelle
Apollo               Abby
Archie               Aphrodite
Arnold              Anita
Abel                  Angel
B
Male Names     Female Names
Barney               Bella
Bob                     Bobby
Buzzsaw             Betty
Bert                    Bilba
Billy                    Beauty
C
Male Names     Female Names
Charlie              Carley
Casino               Cindy
Chip                  Candy
Ceasar               Crystal
Crisp                 Chloe
D
Male Names     Female Names
Danny               Dixie
Denzil               Daffodil
Dasher              Dot
Dave                 Dawn
Duke                Daisy
E
Male Names     Female Names
Eric                    Erica
Elvis                  Eve
Elmo                 Ester
Elvin                 Ella
Elliott               Ellen
F
Male Names     Female Names
Frankie             Flower
Frodo                Fawn
Flash                 Felicity
Fabio                Flo
Fido                 Faye
G
Male Names     Female Names
George              Georgie
Garry                Gerry
Gus                   Goldie
Goliath            Ginger
Gunner            Gertie
H
Male Names     Female Names
Harry                Harriet
Hobbs               Heather
Hughie             Hazel
Harley              Heidi
Hank                Hilary
I
Male Names     Female Names
Issac                  Isabelle
Ivor                   Isla
Igor                   Iris
Ice                     Illy
Iggy                  India
J
Male Names     Female Names
Jeremy             Jess
Jack                  Josie
Jackson           Jill
Jeff                  Jasmine
Jim                  J-lo
K
Male Names     Female Names
Kevin                 Kitty
Kurt                   Kerry
Karl                    Kilt
Kasey                Kate
Kermit              Katherine
L
Male Names     Female Names
Leo                     Lucy
Lemmy              Linda
Larry                  Lilac
Lark                   Louis
Levi                    Louise
M
Male Names     Female Names
Merlin               Monica
Mickey              Minnie
Marvin              Marion
Mairio               Maggie
Martin              May
N
Male Names     Female Names
Newton             Nibbles
Nemo                Nutmeg
Nark                  Nadio
Nathan             Naddy
Nero                 Nieve
O
Male Names     Female Names
Oscar                 Olivia
Oak                    Opel
Ollie                  Oracle
Osprey              Omega
Otto                   Orange
P
Male Names     Female Names
Pip                     Poppy
Philip                Phoeboe
Peter                 Pearl
Pluto                 Penny
Perry                 Princess
Q
Male Names     Female Names
Quincy              Queenie
Querk
Quinn
Quentin
R
Male Names     Female Names
Ratchett            Ruby
Rupert              Roxy
Robert              Rachel
Ralph                Roma
Reggie              Ruth
S
Male Names     Female Names
Stewie               Sharon
Spencer            Sherry
Steve                 Sally
Stanley             Sara
Sirius                Sapphire
T
Male Names     Female Names
Timmy              Tess
Toby                  Tinkerbell
Taz                     Terri
Twix                  Tulip
Terry                 Tabby
U
Male Names     Female Names
Ulysses              Ulysses
Uther                 Uma
Ukulele             Unity
V
Male Names     Female Names
Victor                 Violet
Vinnie                Victoria
Varner               Vixen
WXYZ
Male Names     Female Names
Walter               Xia
Woody               Zoe
Xixo                   Winona
Wallace             Wilma
Zeus                   Zara